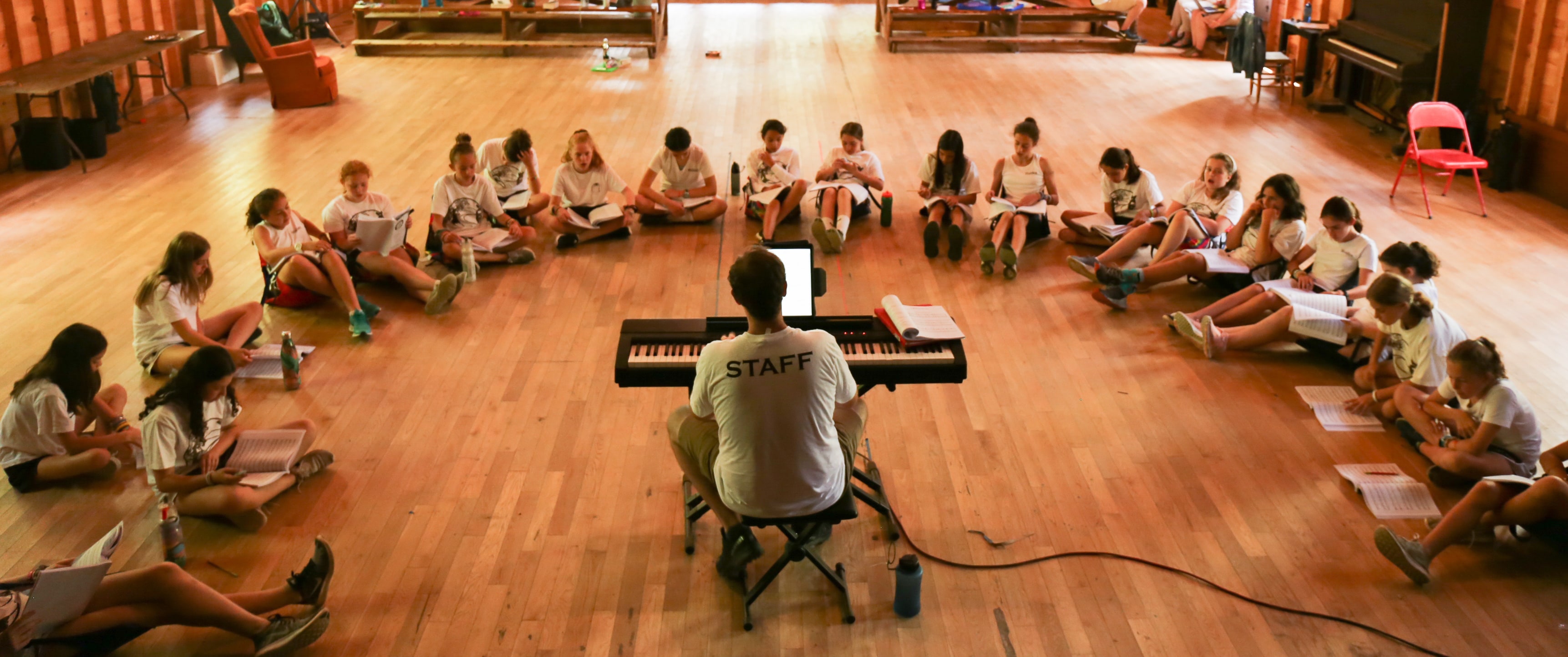 Kathy Jonas, Camp Director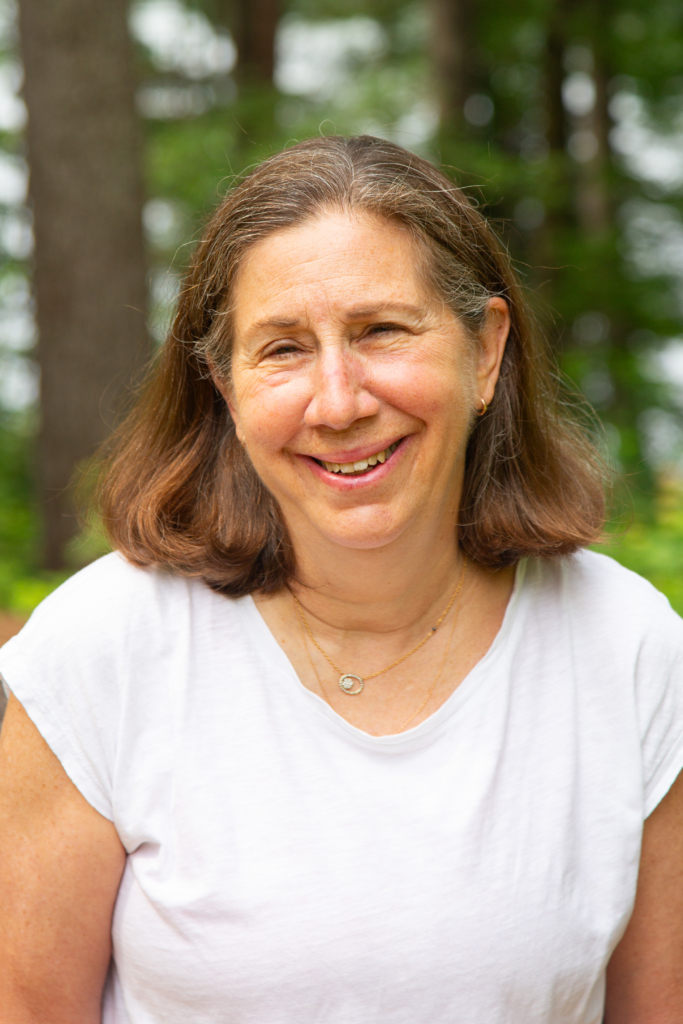 I have the best job on earth! It is with continued excitement and anticipation that I look forward to my 14th summer as Director of Camp Walden, a very special camp experience.
My passion for overnight camping began as a camper and staff member at Camp Whippoorwill, a camp for girls in the Adirondacks. During those years, I learned many skills, made lifelong friends and developed a love of the outdoors. In so many ways, I am the person I am today because of those experiences.
I always knew that camp was a special place. Each summer, my self-confidence grew while I learned to sail, enjoyed camping and hiking trips and made great friends. I brought my camp experiences home each year and was able to be the self-assured person I was at camp, at home! So it follows that after 18 years as a woman's college administrator, I returned to camping with one goal in mind: to create the opportunity for as many children as possible to have the same exceptional overnight camping experience that I had.
Before joining Walden, I was the Director of JCC Camp Kingswood for eight years. I am proud of the experiences I have created for, and the relationships I developed with, hundreds of campers, staff and families. Today, in addition to leading Walden, I serve as a member of the Board of Directors of Maine Summer Camps. I am thrilled to be a member of this organization and of the Walden community. Wishing summer lasted all year!
---
Jen Levi Gammill, Assistant Director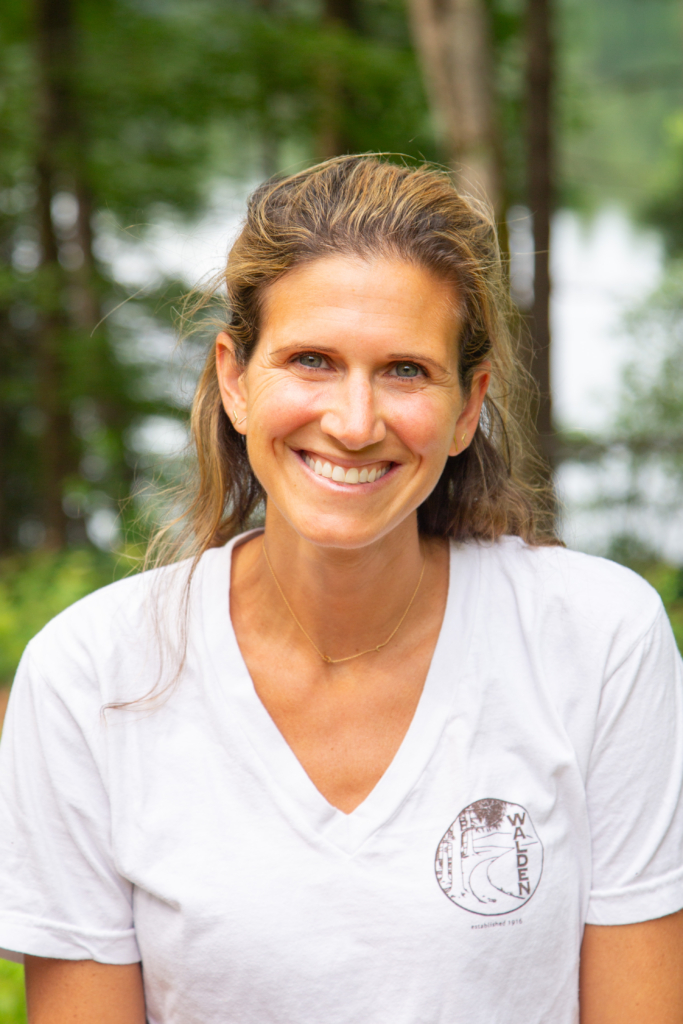 In 1994, I spent my first summer at Walden as a camper. This June, I will return for my 29th summer in the Walden woods, and I am just as excited as ever. Over the years, Walden has meant different things to me — from serving as my childhood dreamland to a beautiful summer escape and finally to the place where I find great purpose in passing along the valuable experiences I've enjoyed to our current campers and counselors. No matter the meaning at the time, it remains my happy place.
After seven years as a camper, I became a staff member in 2004 — teaching swimming, waterskiing, serving as the Waterfront Head and Head Counselor until becoming Camp Walden's Assistant Director in 2014. After pursuing a degree in Visual Arts at Colorado College, I returned to my hometown in Connecticut to teach art to students in grades Pre-K through 5th for 10 years at Greens Farms Academy. In the fall of 2017, I began a new journey as Walden's year-round Assistant Director.
For as long as I can remember, Walden has been my summer home. This summer I shared this home with my son James and my daughter Gillian. Each summer, I enjoy sharing the traditions and community that make Walden so special. After all these years, I still count down the days until camp!
---
Marnie Cerrato (Benatovich), Associate Director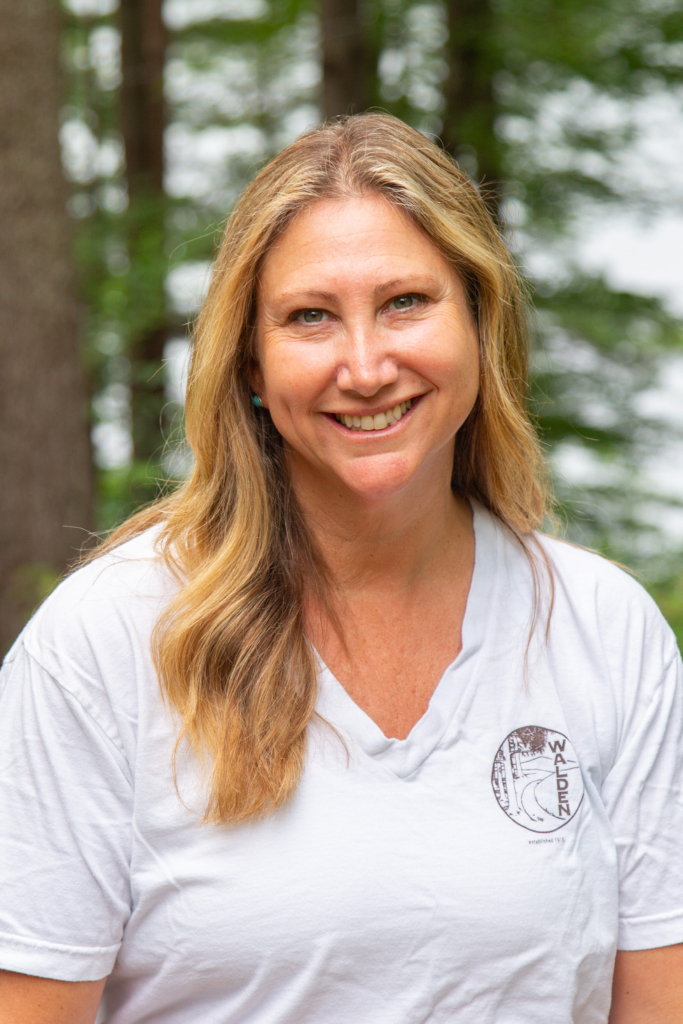 Summer camp has played host to some of the most magical moments of my life. While my earliest memories reside in a day camp, the most lasting recollections are when my parents sent me to Maine for a summer at Camp Walden at age ten. It was here that I fell in love with the smell of pine needles, singing by the campfire, watching the sunset on an evening paddleboard, summiting a mountain, creating a sisterhood and all the wonderful traditions of Walden.
After attending Walden as a camper for six summers (Go Pirates, '88!), I returned as a camp counselor. I attended The University of New England in Portland and completed my master's degree in social work. But Walden always had my heart, and soon I had the great fortune to serve as the camp's assistant director, then co-director. During these 12 years, I also shared my passion for camping by serving as a board member of Maine Summer Camps and the American Camping Association.
In 2012, I returned to Buffalo, NY, to work in education as an administrator at The Park School, where the curriculum emphasizes experiential learning and engagement with surrounding nature. Through the years, I've remained connected to camping through my children's experiences. I am beyond excited to be back at Walden and cannot wait to spend time with the next generation of Waldenites as we share in the magic of camp through laughter, adventures and plenty of s'mores!
---
Kim Phillips, Sassy Kohlmeyer and Gwenn Scheuer Herz: The Trustees of Camp Walden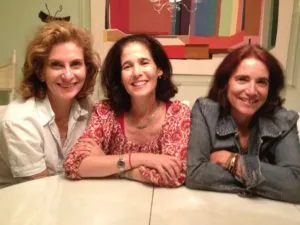 Always looking toward the future, Camp Walden's Trustees are committed to nurturing new generations of leaders who will carry Walden's legacy forward. We will continue to be devoted stewards of a cherished institution. Committed to safeguarding the values instilled by the visionary founders, we not only honor the legacy of the past, we also cultivate an environment that empowers young campers to embrace their potential, build lifelong friendships and forge cherished memories in a nurturing, safe and fun community.
We bring diverse expertise to the table, representing a range of constituencies, including fourth generation Herz family, camp alums, parents and friends, to ensure that camp evolves while staying rooted in our traditions. We each have fond and meaningful memories of attending camp during our childhoods. Broad and deep personal connections to generations of the Walden community fuel our unwavering dedication to preserving Walden's magic. We truly understand Camp Walden's transformative power.
The Trustees' roles extend well beyond governance and decision-making; we actively engage with campers, parents and staff throughout the year to gain insights and feedback. By fostering open lines of communication, we ensure that camp continues to provide a place where campers will flourish. The Trustees support the Director and leadership team in Walden management through weekly conference calls, summer visits and strategic planning.
The directors anticipated all our thoughts and our worries. They are kind of like Camp Walden's older Campsisters who tuck in the younger ones. We feel like they have made us sleep carefree while our daughter is in their care.
—Current Parent