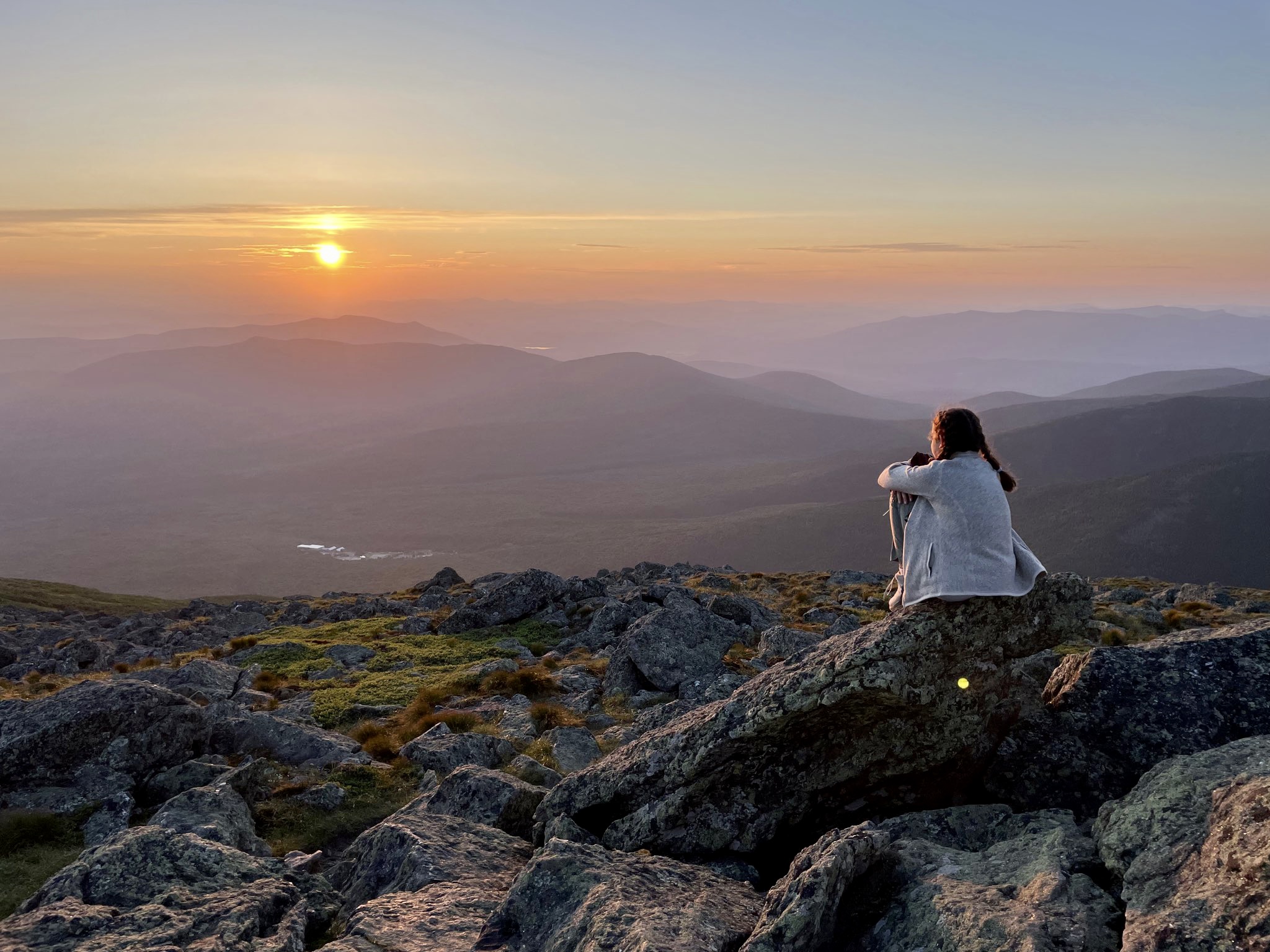 Exploring the Wilderness
Trips are an integral part of a Walden summer.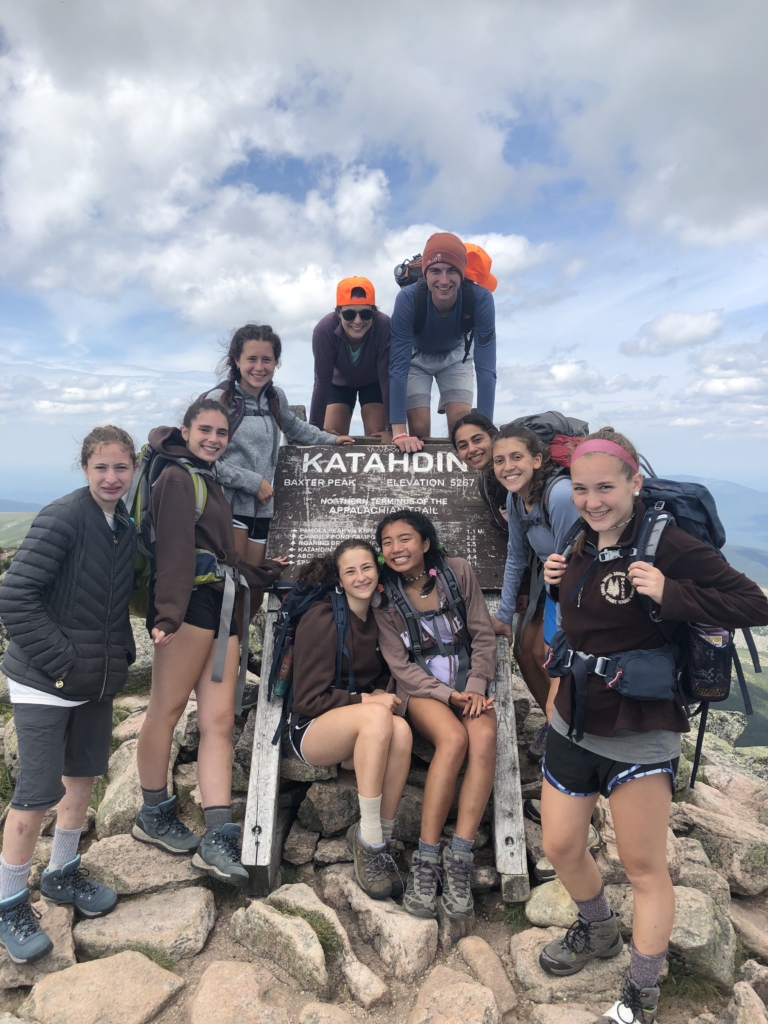 Campers learn the pleasures and challenges of sleeping outdoors, assisting in meal preparation and cooperating in a group while exploring the Maine and New Hampshire wilderness. Walden campers grow to appreciate the beauty of a mountain view, a moose sighting or a starlit sky on a clear summer night. Younger campers take one-night camping trips. Older girls go on mountain climbing and canoeing trips that take them out of camp for three to four days at a time.
---
Each age group goes on at least three major trips in the Maine and New Hampshire wilderness areas each summer — a Hiking/Climbing Trip, a Canoeing Trip and a Pleasure Trip. Pleasure Trips occur at the end of the summer and may include such activities as mini-golfing, bicycling, bowling, eating at restaurants and other fun activities.
In addition to three main trips, campers also enjoy day trips to local waterfalls, day mountain climbs, beach trips, horseback riding overnights and trail rides.
As shown below, each age group goes on specific trips each summer. Waldenites have traveled and paddled along some of these routes for decades!
| Bunks/Ages | Trip 1 | Trip 2 | Trip 3 |
| --- | --- | --- | --- |
| Bunk 1 & 2 (ages 8 & 9) | Arethusa Falls | Sand Pond | Beach Trip |
| Bunk 3, 4, 5 (age 10) | Champney Falls | Moose Pond | Beach Trip |
| Bunk 6, 7, 8 (age 11) | Caribou | Lower Saco River | Sealed Order |
| Bunk 9 (age 12) | Carter Dome | Mooselookmeguntic | Attitash |
| Bunk 10 (age 13) | Mooseilauke | Androscoggin | Ogunquit |
| Bunk 11 (age 14) | Mount Washington Range | St. Croix | Lakeside |
| Bunk 12 (age 15) | Mount Katahdin | Kennebec River Rafting | Seashore |
(Trips are subject to change.)
As a camper, Walden taught me to be an independent young adult who didn't need to rely on others to achieve, but rather use people's help to push me even further. As a counselor it's important to me to teach those same lessons to my campers. I believe having them grow as a learner, friend, and most importantly young adults leads to important life lessons and even greater success.
—Current Counselor