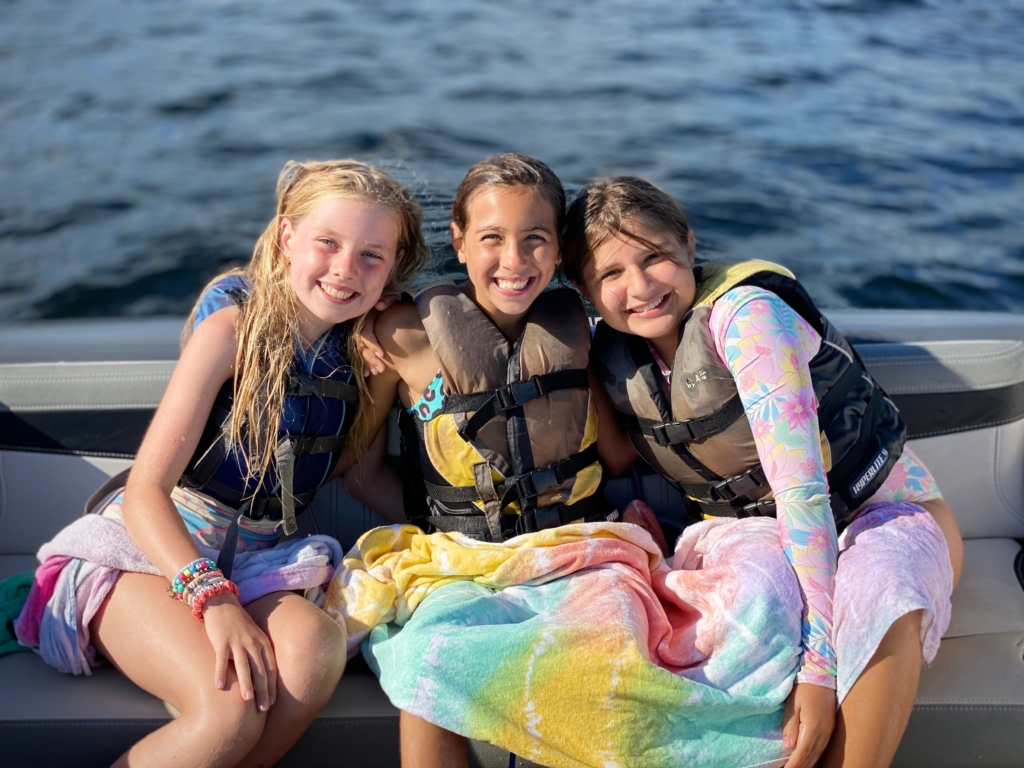 Every morning at Walden begins with "Yoohoo" as campers wake up to another day of activities, friendship and fun. The ring of the camp bell (which marks the timing of activities throughout the camp day) lets campers know that a delicious and hearty breakfast is about to begin in the dining room. Breakfast includes fresh fruit, bagels, yogurt, hot and cold cereal, along with one or two hot entrees. On Sundays, we are treated to scrumptious homemade Schnecken.
After breakfast and morning announcements, campers stop by the porch of the Main House to check their individual schedules for the day. Camper schedules include three morning and two afternoon activities, which are a combination of assigned and camper-selected activities. Campers of all ages attend activities together based on their skill levels and interests. Instruction at each activity is tailored to the ability of the participating campers, with a focus on individual skill building.
Cabin groups then return to their bunks for inspection, a time to make their beds and clean their bunks. After the morning activities, campers return to the Main House to pick up mail and eat a delicious lunch. Lunch includes a robust salad bar and a main course. After lunch, we are back in the bunks for rest hour, a chance to take a break from the busy day, write letters, read and even take a nap.
Following the afternoon activities, campers return to the bunk area for some unscheduled time with friends. Many campers use this time to shower in one of our two shower houses. Then it's back to the Main House for dinner. Dinners include another full salad bar as well as main dishes that include all-time favorites such as tacos, spaghetti and meatballs, and roasted chicken with steamed vegetables and roasted potatoes. Dinner on Saturday night is always pizza, and on Sunday nights, campers enjoy a hamburger/hot dog cookout.
Dinner is followed by evening activities (planned and run by our oldest campers) and Milk Line (milk and freshly baked cookies), after which campers return to their bunks to get ready for bed. Older campers (Campsisters and Second-Mates) help younger campers with their evening routine. At 9:00 p.m. the Taps bell rings, signifying the end of the camp day, and the oldest campers serenade the bunk area with a few campfire songs and the traditional "day is done…" — just in time for everyone to get rested for another busy day at Walden.
Walden has not only given me a second home, it has also taught me so many valuable lessons. Walden teaches me to understand the true value of friendship and has helped me grow into the person I want to be.
—Current Camper