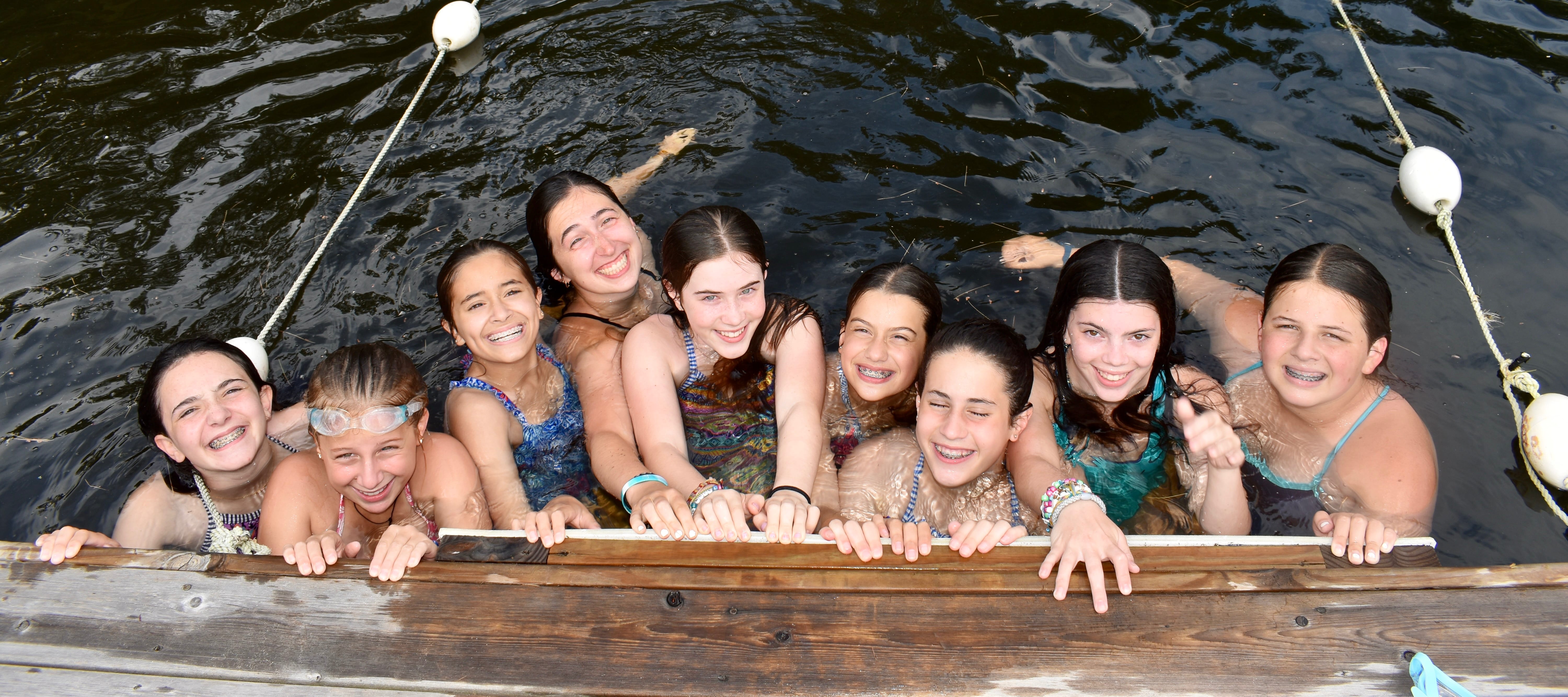 Welcome back Waldenites!
Since 1916, Walden's camp family has been growing and expanding past the pine trees of Denmark, Maine. Generations have stayed connected, beyond our Walden sign, through virtual campfires, in-person gatherings, networking events, reunions, and more. Whether you were at camp for one summer or seven summers, whether a Brown or Tan, our community is a tight one, and we are proud of all our alumni around the world. If you see that EAO magnet on the back of a car, be sure to give them a honk and wave.
The EAO Museum, located on the waterfront next to Arts & Crafts, contains cherished memorabilia from 108 summers of Camp Walden. Campers are invited to stop by anytime to enjoy our collection of Walden photographs, plaques and documents. You will be amazed to learn how over time, camp has both changed and remained the same!
---
Events
Join us for a Walden Gathering near you.
We have in-person and virtual events throughout the year.
View our calendar on the Events page.
---
Connections
Stay connected through our Alums newsletter.
We are on social media and would love for you to follow us on Facebook and Instagram. Did you know that we also have a Walden Alums Group on Facebook? Whether you are a former camper, counselor or staff member – we want to stay connected.
Please be sure to update us with your latest address and contact information on our Alum form.
Camp Walden offers Campership Funds to families in need. If you want to support our Walden Campership Fund, please click the button below to donate online. Or by mailing us a check made payable to: Camp Walden, at P.O. Box 230, Denmark, Maine 04022
PLEASE GIVE:
SUPPORT OUR FUTURE
---
Rookie Camp
Do you know a future camper who will be in 1st, 2nd or 3rd grade this summer?
Please put them in touch with us – we would love to have them join us at Rookie Camp. They will get a taste of being a Waldenite and their weekend will be packed with new friends, laughter and adventure.
Dates are July 7th-10th, 2023.
---
Shop Walden
Purchase Walden Swag and Clothing!
Looking for the perfect gift to give to a past, current or future Waldenite? For non-uniform items check out the Walden Store and for uniform items check out The CampSpot.
Happy Shopping!
42 years after I spent my first summer at Walden, I still consider it one of the most important experiences of my life. My memories of Walden are filled with fun, laughter, adventure, friendship and tradition.
—Camp Walden Alum