There are many parts of bunk life that campers love, including:
Counselors live with and supervise campers in the bunks. From teaching younger campers the ins and outs of camp life — such as making a camp bed and unpacking clean laundry or helping campers navigate friendships — our counselors play a vital role in campers' successes and growth each summer.
Each bunk holds weekly "Bunk Circles" that are an opportunity to reflect, share openly, build understanding and strengthen relationships in the bunk.
Campers love getting ready for bed with the help of their Campsister! Stories from the day are exchanged, "highs and lows" are shared, and planning for the fun of tomorrow can be heard as campers settle for the night. The nightly "tuck-in" for each younger camper is something that both the older and younger camper hold dear.
Each camper enjoys creating their own space within their bunk with photos and mementos to make them feel at home.
---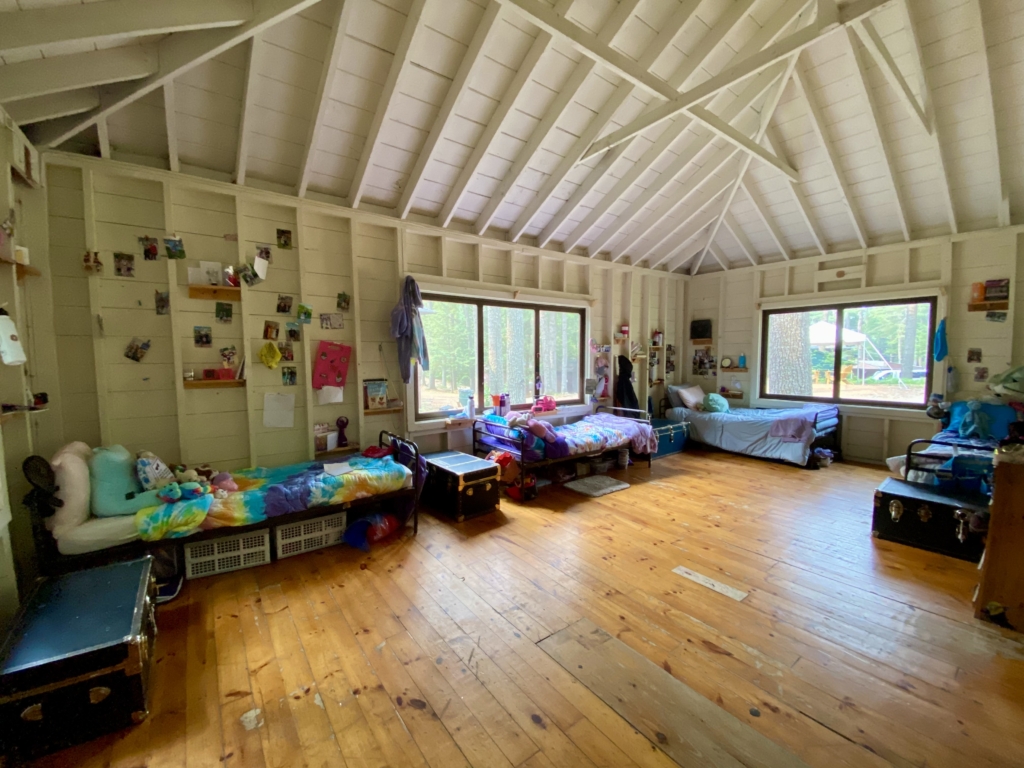 ---
Nestled in amongst the pines, campers live in our spacious, wooden bunks that are naturally ventilated with screen windows. Each bunk has its own bathrooms and sinks. The two oldest age groups have electricity in their bunks, while the younger girls enjoy the fun of flashlights.
All bunks are centrally located, making it easy to visit a sister, friend or Campsister. There are two shower houses with 19 individual shower stalls and dressing rooms.
---
Camp gave me the sisters I always knew I wanted but didn't know I needed...
—Current Camper