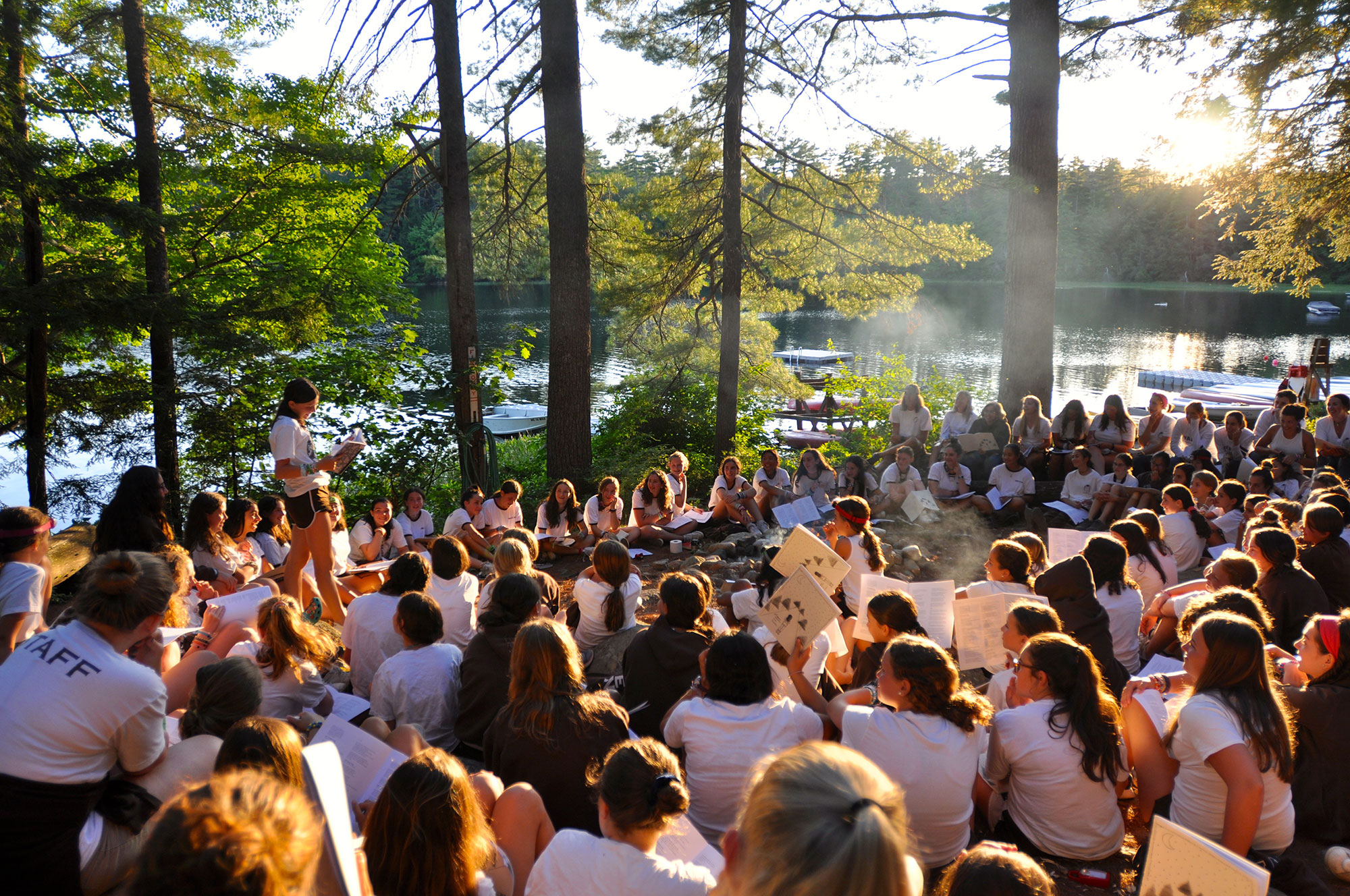 What makes
walden
special
COMMUNITY, LEADERSHIP & TRADITIONS…
…are what make Camp Walden a special overnight camp!
Fostering a sense of community and teaching leadership skills and responsibility have been an essential mission of Walden's fabric since 1916. Today the fourth generation descendants of the female founders support the professional camp leadership and staff whose tenure provides the best resources to fulfill this mission.
All our oldest campers have leadership roles at camp, and they teach these responsibilities to younger campers.
These include planning and running evening activities and special events; serving as team captains for Team Sports; teaching songs and leading our weekly campfires; and creating our yearbook, SPLASH. Younger campers also learn skills when older campers lead a discussion, comfort a friend or take the initiative around camp. At Walden, you will often see an older camper helping a younger camper at the salad bar or carrying their canoe to the water's edge.
There are many unique traditions at camp – some serious, many funny (ask us about "Counselor Show" and "Bunk 5 Trick"), and whether it is your first day or your 8th year – these special rituals draw everyone together as a cohesive community.
CAMPSISTERS
Older campers who are assigned to every new camper.
For the entire summer, older Campsisters act as special friends on whom younger campers can depend for support. During a camper's second summer at Walden, they are assigned a Second-Mate, an older camper who provides extra attention and guidance. Campsisters and Second-Mates tuck their younger Campsisters into bed every night!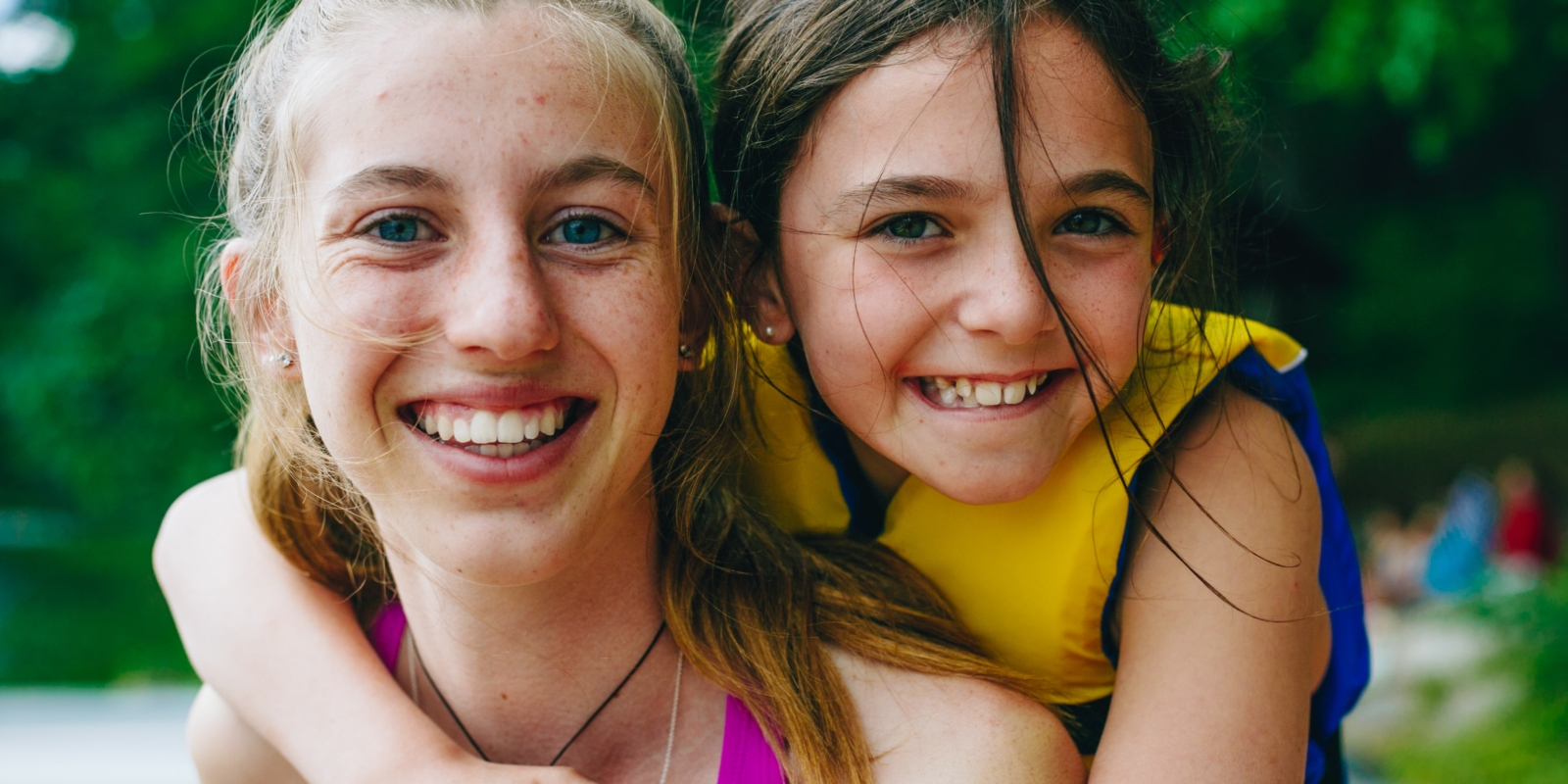 SUNDAY MORNING MEETING
Held every Sunday for campers and staff.
This tradition began in the 1960s when past director Helen Herz led a camp-wide discussion, with the help of one of the oldest campers, about a topic important to the Camp Community. This tradition continues and now includes time for small group conversations and activities. Discussion topics include "how to be a good friend," "living in a close community" and "the importance of being inclusive." These conversations reflect Walden's values and the Honor System.
THE HONOR SYSTEM
Comprised of the core values upon which Walden was founded.
Respect, trust, consideration, honesty and cooperation. Throughout their summers at Walden, campers learn to take responsibility for their actions and to consider the needs, thoughts and feelings of others.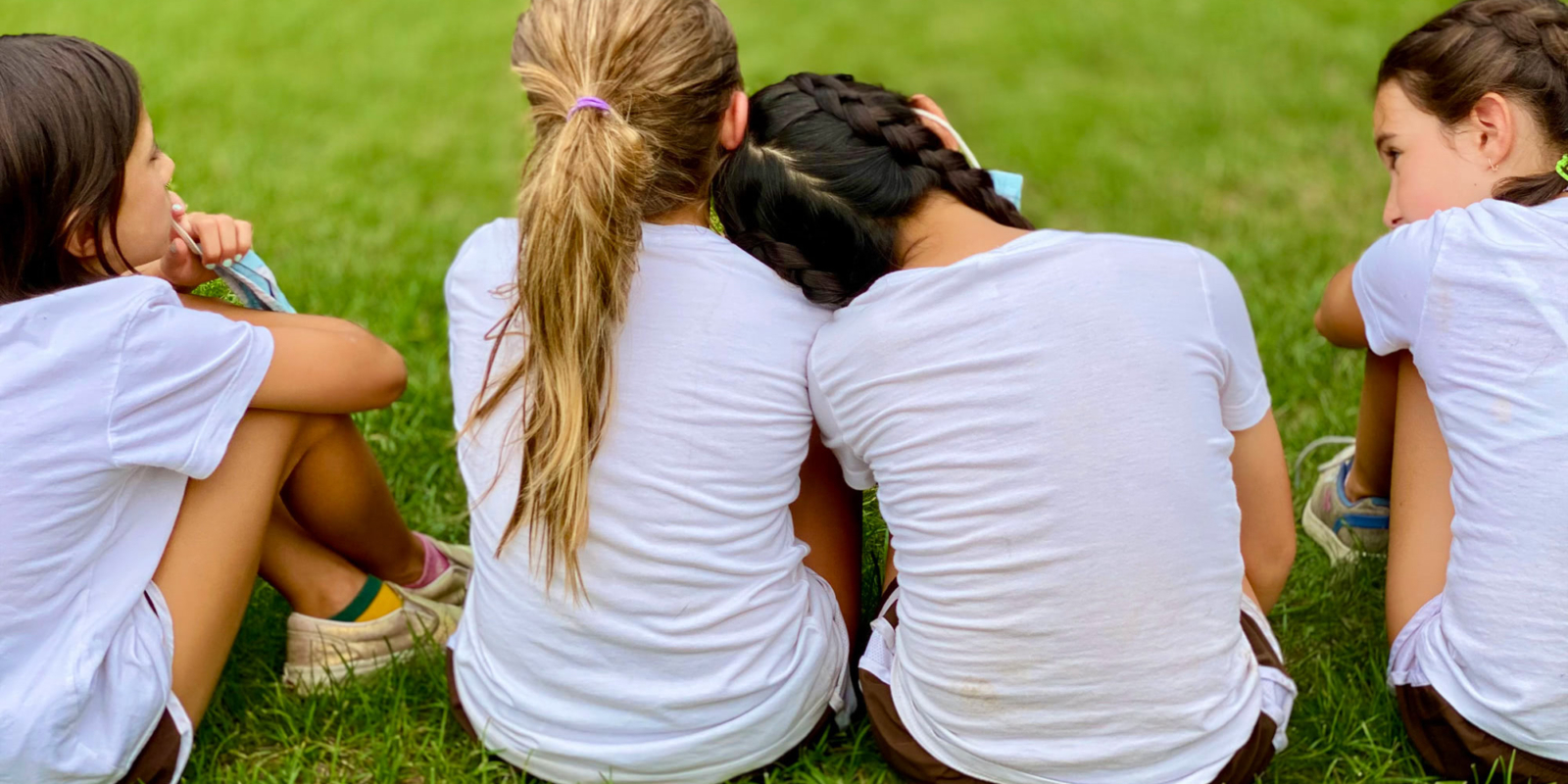 Honesty is everything.
E-A ROCK
A large rock located near the end of the dirt road leading into camp.
Tradition dictates that when campers return from a trip or arrive at camp for the first time, they remain silent from the time they turn into the camp road at the Walden sign until they arrive at E-A Rock. When campers pass the rock, they sing the E-A Cheer, expressing their appreciation, gratitude and general happiness! The same cheer is used to express congratulations. No one is quite sure of the significance of the letters E and A, but the cheer has endured since the first E-A in 1916. There are many fun and thoughtful translations of what the letters could actually stand for – but perhaps the best part of this tradition is the mystery that surrounds it.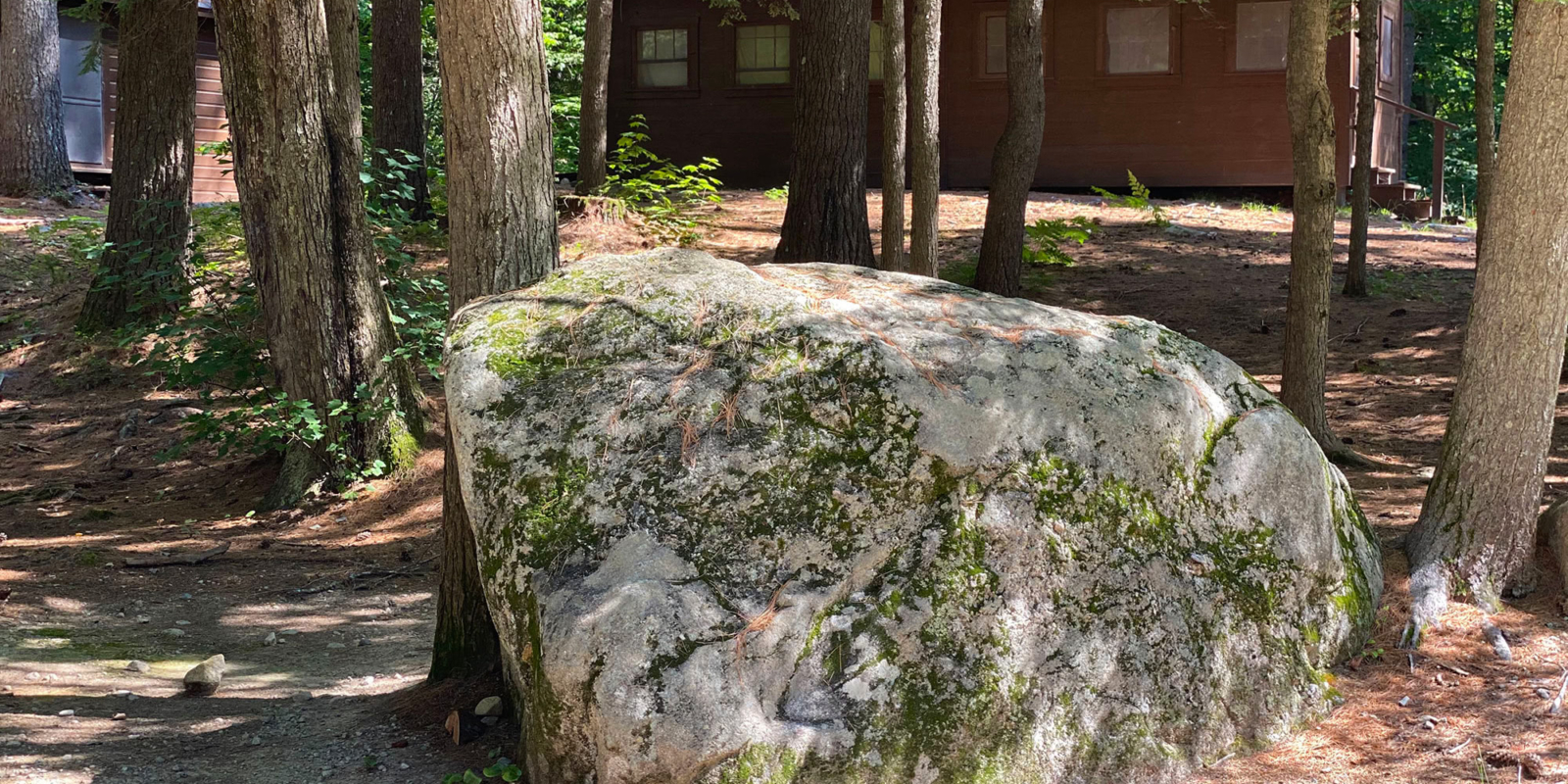 The E-A rock sits at the end of the entrance road.
DENMARK FAIR
A yearly carnival that takes place during one of the last evenings of the summer.
The Fair is organized and run by some of our oldest campers. The event occurs rain or shine, and the evening culminates with an old-fashioned cake walk and raffle. All the proceeds from the Fair are donated to support The Main Idea at Camp Walden, a program for economically disadvantaged campers.