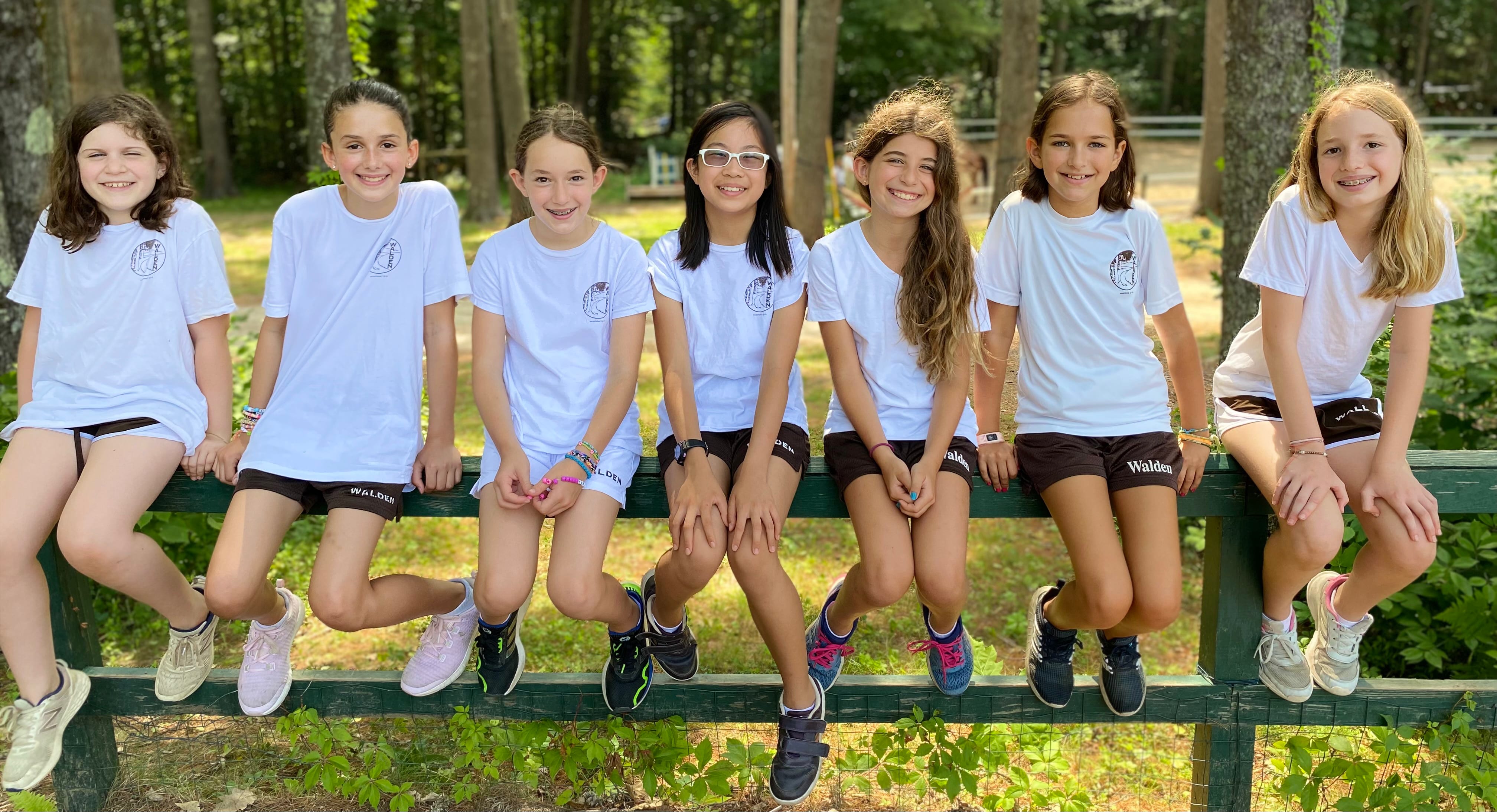 Staying in Touch
Campers love getting letters from family and friends, and we strongly encourage parents and campers to write to each other throughout the summer.
Letters from campers: The girls write and send a letter home each Sunday.
Letters/emails to campers: Letters and emails from parents and family members are delivered Monday–Saturday before lunch. Families may send one-way emails (known as Bunk Notes), to their camper, which will be printed and distributed into camper mailboxes.
Photos: Parents have access to camp photos through the Campanion app on their phone or device. Photographs are posted three times each week.
Phone: Calls with parents are scheduled twice during the summer — once during the 3rd week of camp and an optional call in the 6th week of camp, after Visitors' Weekend. Parents may call the camp office to speak to a director at any time with questions or concerns.
---
Your Happy Camper
Going to sleepaway camp allows children to do many things: develop skills, make new friends, experience a new environment, and become more independent, confident and resilient. Children do all of this while living in a community very different from their homes. In order for your daughter to feel comfortable living away from home, you may find it helpful to prepare her for camp.
For some good ideas, we recommend "The Summer Camp Handbook" by Christopher Thurber, PhD and Jon Malinowski, PhD, as well as "Homesick and Happy" by Michael Thompson, PhD. Among the issues that these books address is missing home. These books offer suggestions for both parents and children on how to handle these natural feelings that almost all campers experience at some point in their time at camp.
---
Camper Forms & Information
Click on the links below to access CampMinder to complete forms and view more info:
---
| Events | Dates |
| --- | --- |
| Forms Due | Monday, June 3, 2024 |
| Camp Opens | Friday, June 21, 2024 |
| Visiting Days | Saturday, July 20 or Sunday, July 21, 2024 |
| Camp Closes | Friday, August 9, 2024 |
| Tuition: $14,000 | |
A four-week option is available on a limited basis for first time campers only. Please contact the Director for more information.
My daughters have learned to love their friends more deeply with each passing summer and to better 'laugh it off' with their help
—Current Parent